Use read-aloud time as bonding time with your child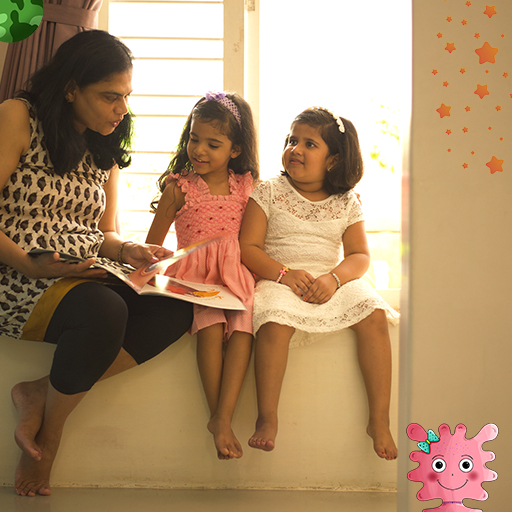 Children and adults alike enjoy listening to books being read out aloud. To your early learner, this is perhaps the most joyful reading experience. Zoomer provides you with the right tools to model high-quality narration, do voices, enact passages, and talk endlessly about a story.
Through fun app-based interactions on tonal variations, talking-books, music, the before, during, and after conversations embedded into the stories, and story-talks that allow your children to share their experiences, you will watch your child develop their language skills rapidly. As a parent, you may have seen your child take the first step or utter the first word in speech. To the list of firsts, you will now be able to add the frisson of joy your child feels in being able to read their first words and predict newer words. Your being there when your child experiences countless epiphanies and makes new discoveries is bound to be a deeply satisfying personal experience for you.